Literacy
The aim of the Literacy team at John Hanson is:
To continue the excellent progress we've made over the last three years with regards to Literacy;
To build students oracy skills across the curriculum;
To focus on literacy inventions in conjunction with the SENCO;
To enthuse all students to be better readers and writers;
To further develop the role of our fantastic Learning Resource Centre.
In particular, in 2018-19 the whole school focus will be on Reading. We have chosen Reading as the new GCSEs provide greater challenge to students with regards to reading speed and we believe that fostering a passion for reading is at the crux of student success.
We do this through:
Tutor time: in every year group we follow a weekly program of Reading activities where students practice their reading comprehension, and raise both their level of reading as well as their reading speed, through engaging with topical articles, short stories and non-fiction books from our well-resourced LRC.
Every year we:
Celebrate World Book Day and other national literacy events.
Enter Youth Speaks: the Rotary clubs popular competition that John Hanson are proud to have won the local and regional rounds in the past. Hopefully, this year will be our year again!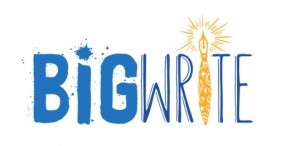 Complete the Big Write: an annual writing competition that ensures all pupils have the opportunity to complete an extended piece of writing on a theme that inspires them, last years theme was: Community
We also like to start early, so every Year 6 student who has chosen John Hanson Community School, is given a copy of the book 'Wonder' by Raquel J. Palacio in the summer term. This is text that we use with them in Year 7 during Literacy at tutor time and in their first PSHE day to ensure they adopt a kind attitude to others.
This winter, we'll be opening a competition for all years 7, 8 and 9 students to enter, suggesting an alternative book for the Year 7 cohort of 2019-20. We are keen to keep reviewing the work we do and want students to have a say in our choices. So if you've read something super, that has a positive message to be taught through PSHE, then please write a short review (no more than 500 words) telling why your choice is the right choice for us. Entry forms can be found here and should be submitted to Mrs Coward in the LRC by the lunch time on Friday 14th December.